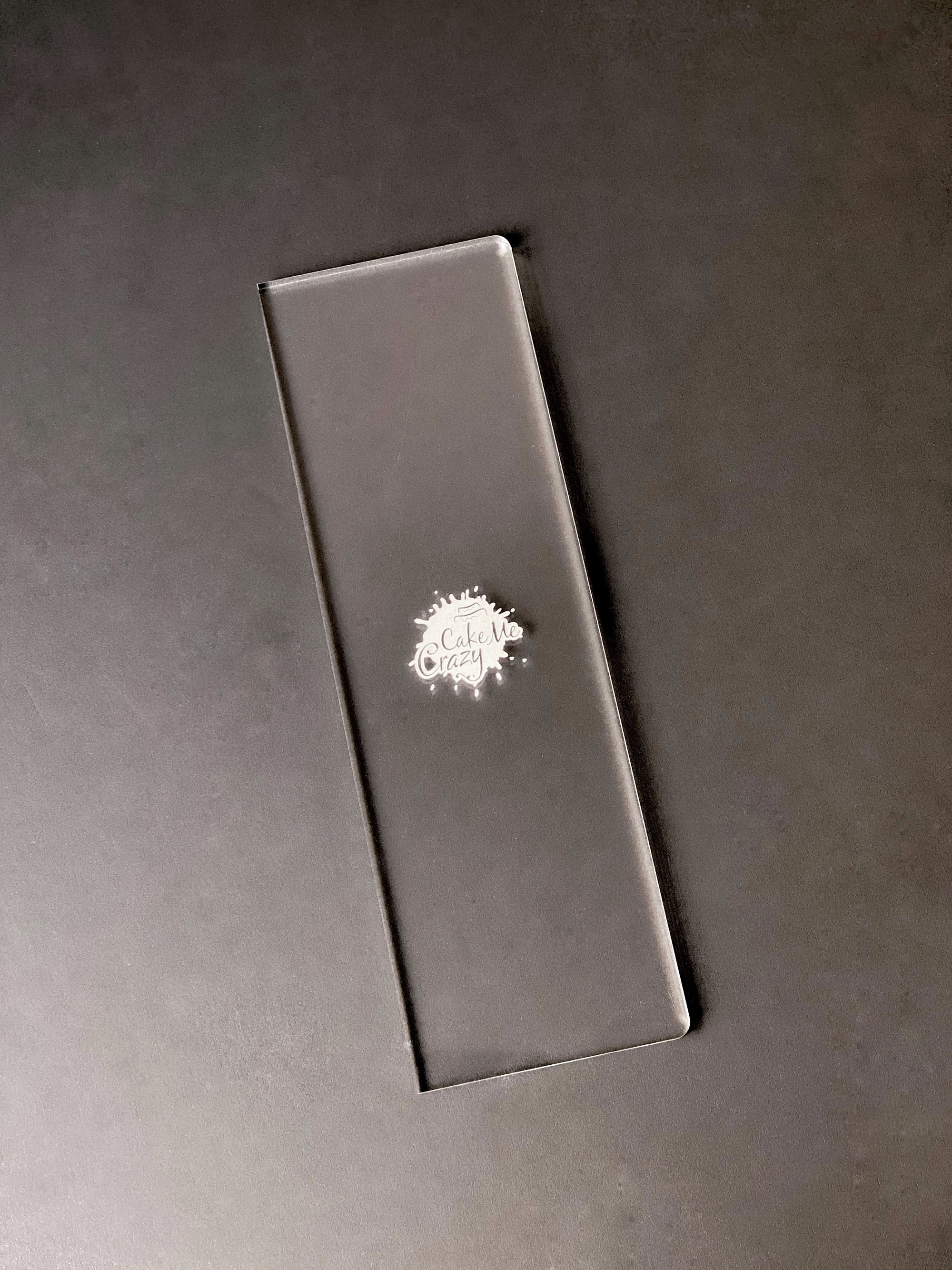 Acrylic Smoother
Ever wanted to make buttercream cakes with super smooth sides? Our new Acrylic Cake Scraper will help you get that finish every single time.
Our Cake Scraper isn't just a standard scraper. A thickness of 6mm (0.6cm) helps you sit the scraper flush on your board and provides a little extra weight so you don't have to strain or get those pesky warped sides from leaning. It also features an embossed grip area which makes cake life that touch easier - perfect for the messiest caker!.
Made from High Quality, Food Safe Acrylic. Our Cake Comb is 10 Inch x 3 Inch (25.5cm x 9cm)
Caring for your Cake Combs:
Gently hand wash in warm soapy water and dry with a clean cloth. Do not place the scraper in the dishwasher or use any abrasive chemicals or scourers to clean your scraper. Please avoid using extremely hot water as this will cause warping.