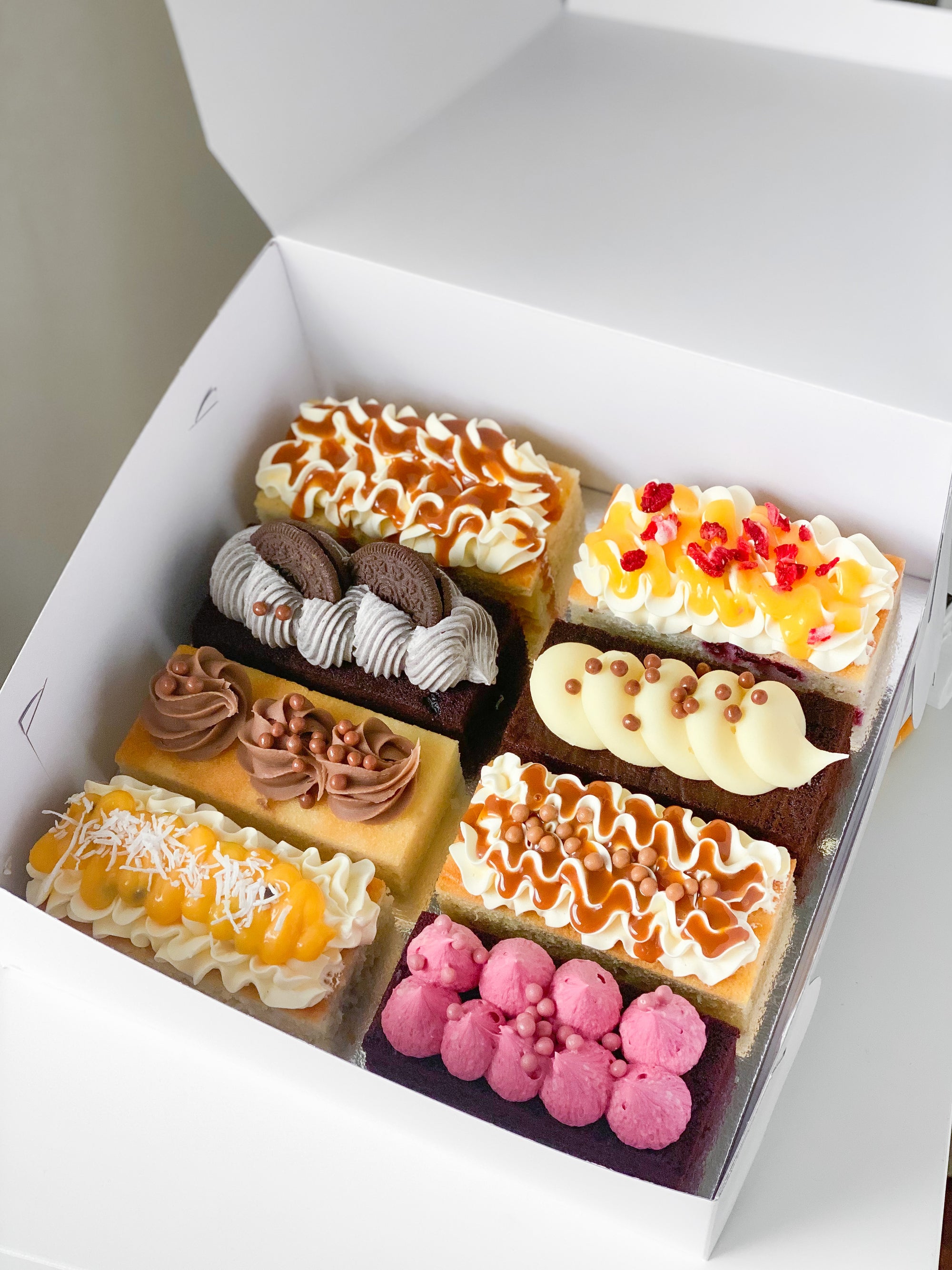 Cake Samples - NOV 25th
Pick-up ONLY from our Studio In Elsternwick
Sample Box are perfect if you're planning a wedding or upcoming event. or for those times when you don't want to commit to just one flavour.
Our Sample boxes contain 8 of our delicious cake flavours. If you decide to book with us, we will credit your order with $25.00. (Credit only applies to wedding bookings)
SAMPLE BOXES ARE CREATED EVERY MONTH. PLEASE REMEMBER THIS IS A PRE-ORDER ITEM. DELIVERY NOT AVAILABLE ON THIS PRODUCT.